RAJAH CARUTH: BREAKING BARRIERS

Like Jackie Robinson before, Rajah Caruth is changing your perception.
The pressure and responsibility is enormous. You aren't just trying to achieve greatness in an impossible arena, you are carrying on a legacy, challenging the norms, and continuing a movement that was started long ago and is still being fought for today. In 1947, at the age of 28, Jackie Robinson became the first African American to play in the MLB. Today, at the age of 20, Rajah Caruth continues this movement by joining a small but growing list of African American professional motorsports drivers.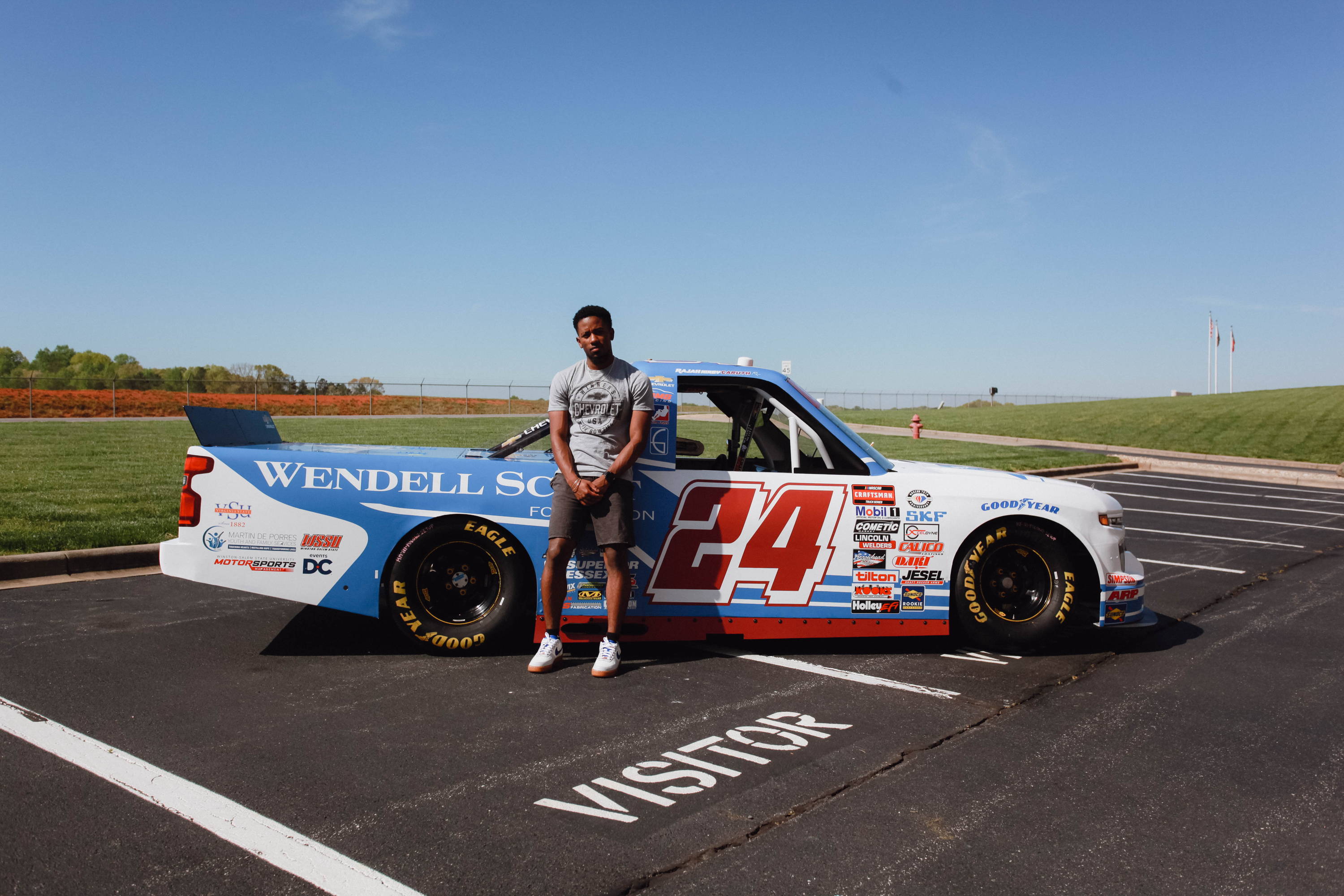 In 1947 Jackie Robinson broke the MLB color barrier, becoming the first African American to play professional baseball. Although this monumental task inked his name in the history books, what
Jackie Robinson stood for off the field has endured just as strongly as what he did on the field. His courageous career and legacy in turn inspired new generations to walk his path in baseball and beyond.
Rajah Caruth is a 20 year old African American professional motorsports athlete from Washington, DC who is making waves in the driving world.
He competes on the ARCA Menrands Series, NASCAR Xfinity Series, NASCAR CAMPING World Truck Series and eNASCAR on iRacing. Rajah is the 1st driver from Washington DC to compete in a major NASCAR event and 7th African American Driver to appear as a series regular. He fell in love with racing at the age of 5. Inspired by Lighting McQueen from Cars (the movie), he went from creating stop motion videos with matchbox cars to reading every NASCAR book he could get his hands on.
While still a determined full-time high school student, Rajah began his career in 2018 competing on iRacing (virtual racing tool) finishing his first year ranked 20th out of over 500 competitors. In 2019 he entered the NASCAR Drive for Diversity Program and began his "real world" competition in the Legends Series joining the renowned Rev Racing Team. In 2020 Rajah competed in the Late Model Series with several highlights including finishing 1st in his 2nd race in Greenville-Pickens Speedway. In 2021 Rajah ascended to the ARCA Menrands Series driving the #6 car while continuing to show prodigal skill. He was named the 2021 Wendell Scott Trailblazer Award recipient. In 2022 while competing on a full season in ARCA, he joined the NASCAR Xfinity Series competing for Alpha Prime Racing #44 car and a part time schedule on the NASCAR CAMPING WORLD TRUCK Series competing for Spire Motorsports driving the #7 truck. He continues to be an iRacing series top contender.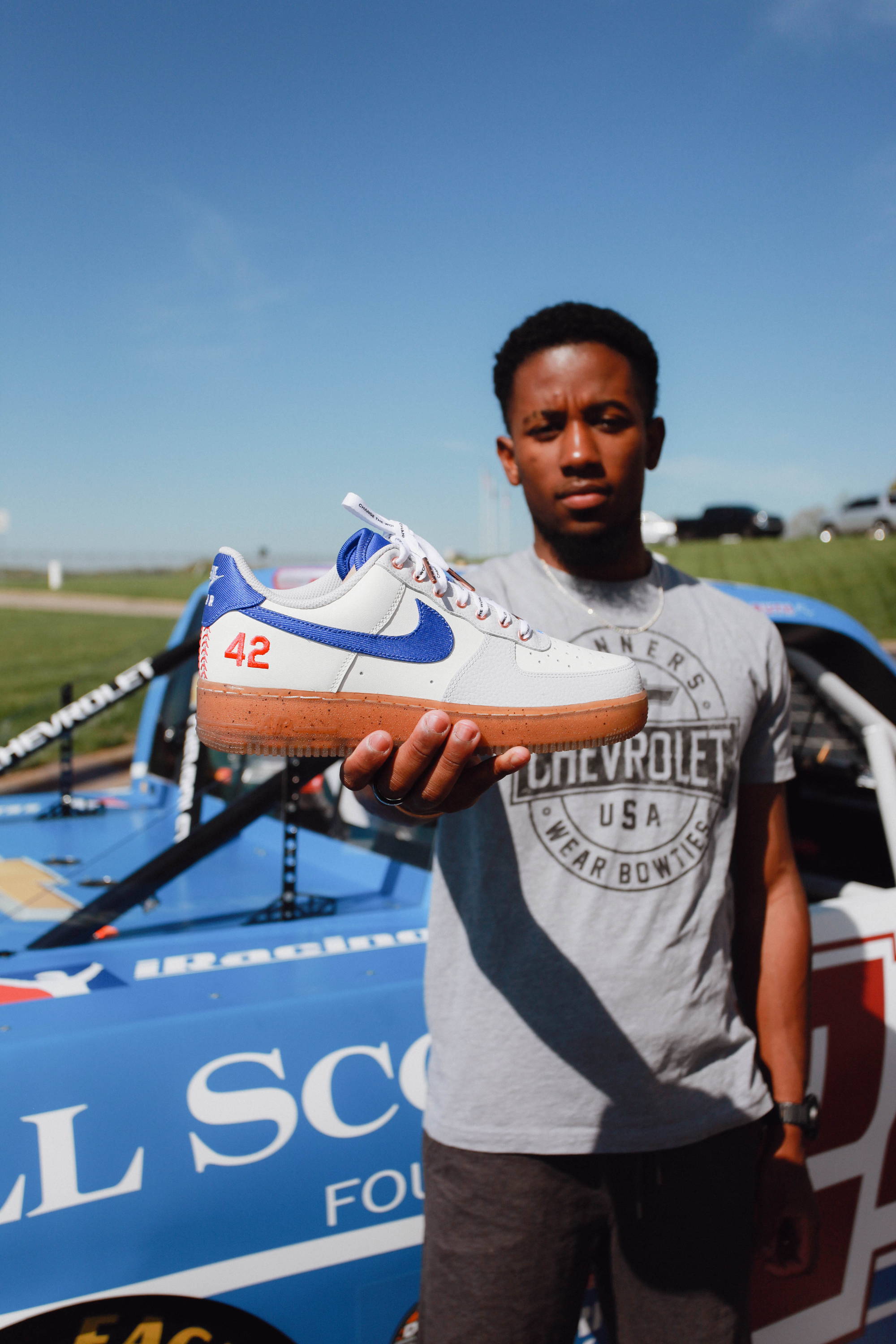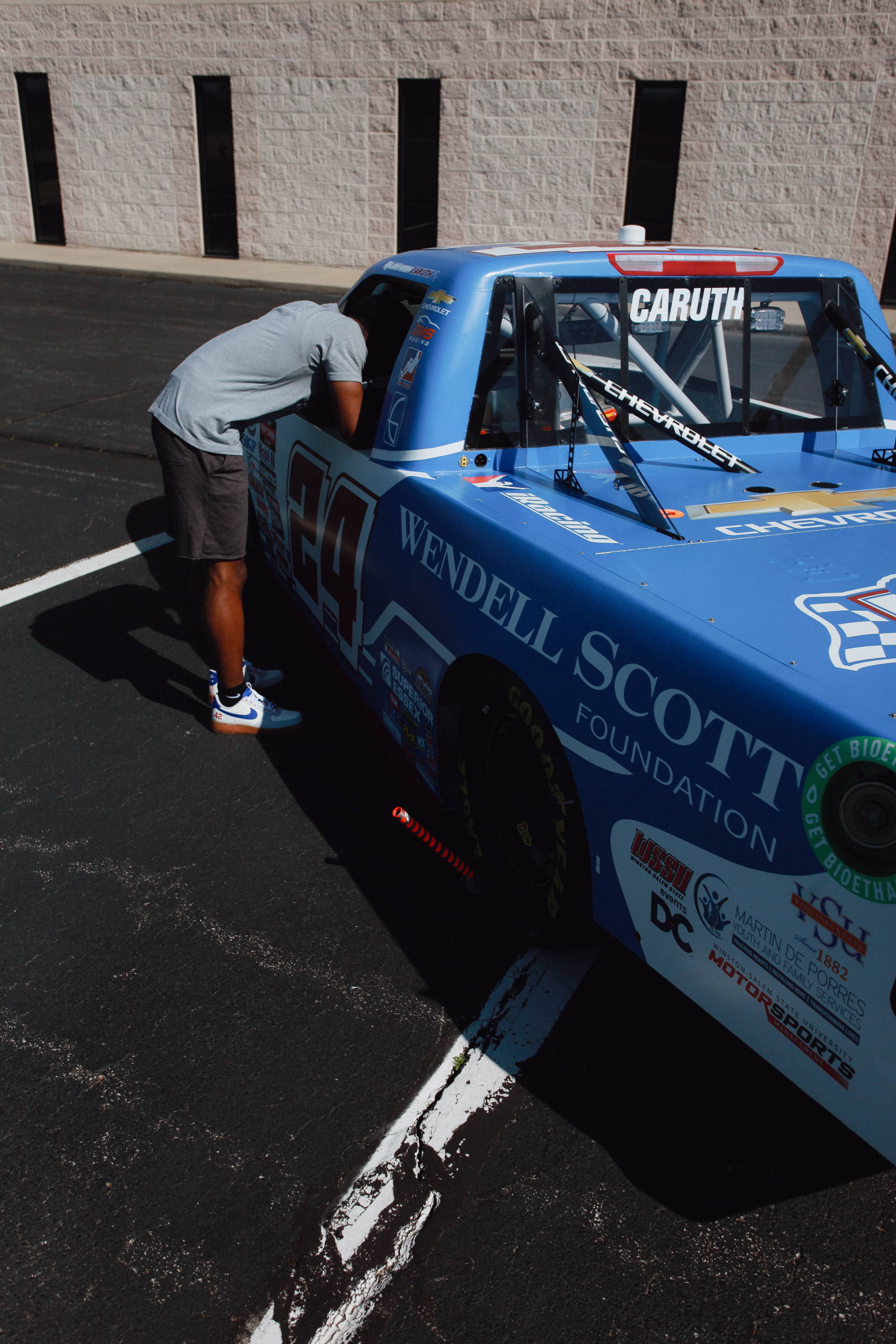 For the Nike Jackie Robinson Air Force 1 release we wanted to highlight Rajah because we believe he embodies the values that Jackie Robinson stood for. Rajah's courage, determination, persistence, integrity, citizenship, commitment, and excellence mirror those of the great Jackie Robinson. At the young age of 20, Rajah has already shattered barriers, records and people's perceptions, it's only a matter of time before he breaks more.
Rajah is currently driving the #24 truck sponsored by the Wendell Scott Foundation, the legacy of Wendell Scott, the first African American NASCAR driver to win a race at NASCAR's highest level.
Greatness is achieved by those who are fearless.
Jackie was fearless.
Rajah is fearless.