His name is Allen Aderotoye, and his brand oL New York was recently featured on Hypebeast's "Brands to Watch" list. Allen has been hacking his way through the fashion business for the last decade, but now is his time.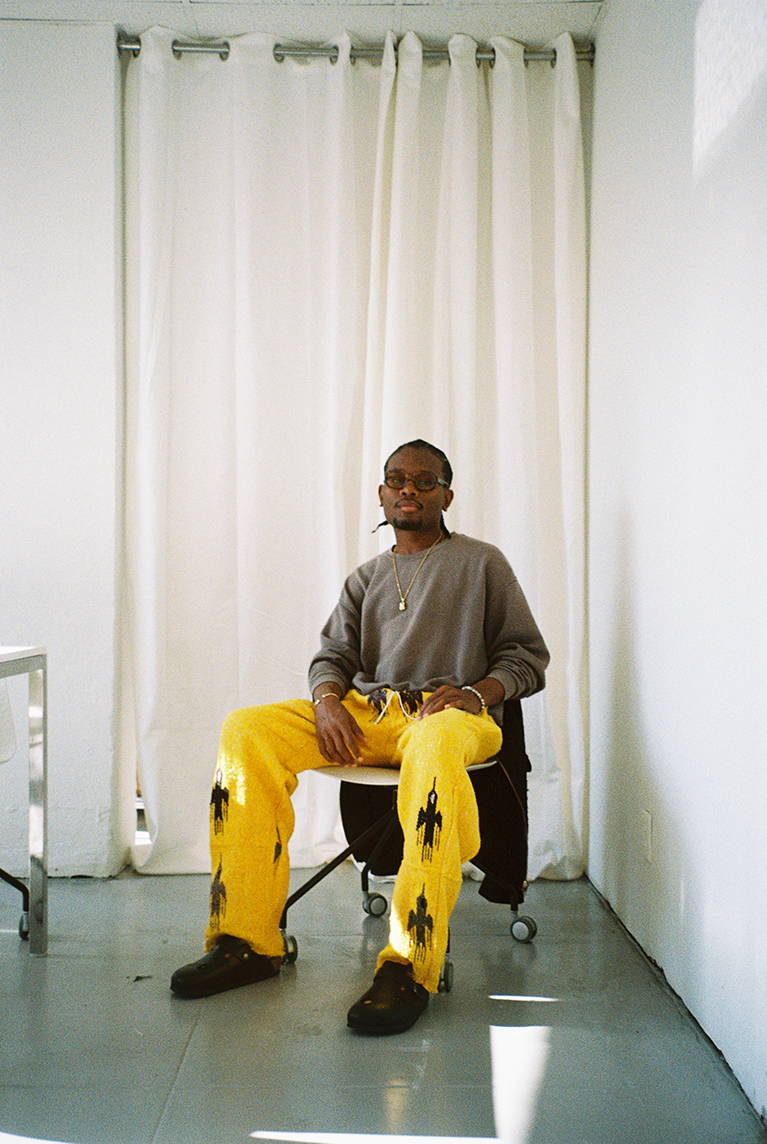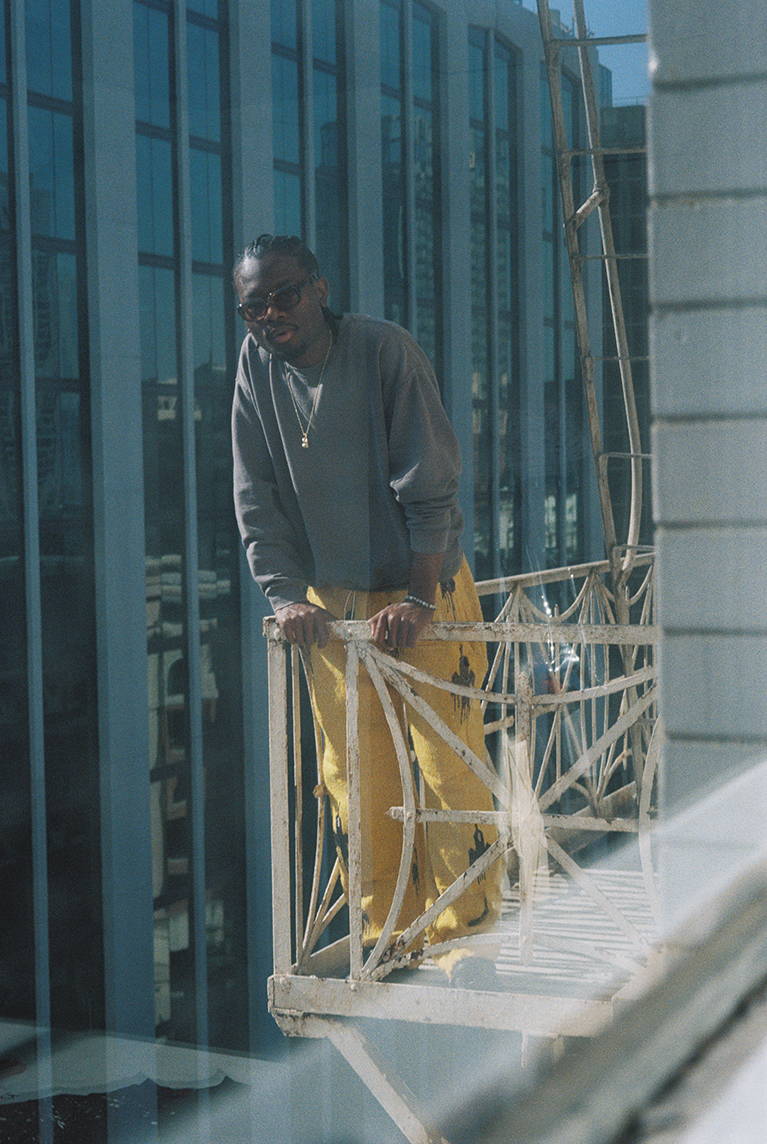 Where are you from originally?
I was born in Washington, DC to a couple from Nigeria, raised in Capitol Heights PG County, then moved to Trinidad NE, DC, then raised again in PG County.
How has your time in and connected to the DC area shaped your brand's aesthetic?
It's the DNA of the label. My experiences and where I was raised have shaped my view of the world today and what I design, consciously & subconsciously.
Why base your brand in New York?
New York is where it all started. There is an industry for product making and fashion design, so that is where I was able to make my ideas come to life. New York City is only 3 + hours from home and since I was already living in NY at the time I chose to start my brainchild òL | Outside Lines right there.
Where do you currently live?
I currently reside in California.
How has the different places you have lived influenced your brand?
They have all impacted the label. I have lived in DMV, New York, and now California, and each has contributed to my inspiration and sense of community. The pieces we make evolve with these places in mind.
Where do you see DC's place in the fashion landscape?
DC isn't considered in the world of fashion and I believe the reasoning is that we don't have a major industry for it. Despite that, we are a big part of fashion. When it comes to style and taste we are an area that births trends and influences other subcultures in surrounding areas. I do see growth for the area when it comes to fashion because of people like Anifa and her label Hanifa, really setting the standard for women in DC, and people like myself increasing the notoriety for men in DC. In the coming years, I do feel we will see more of an emphasis from the DC area.
In what order do you identify as, designer, black, Nigerian, DMV, American?
I identify as a black man first, that is what I am before any words are exchanged. Then, as a first-generation Nigerian-American from the DMV. Then after all of that a designer.
Do you feel that the fashion industry properly celebrates black designers?
Traditionally no, however, the landscape is changing due to a few reasons, one being Virgil's realm in part, he was a catalyst in fashion. We have started to see others of color gaining prominent positions at labels we were once just consumers of. As a kid from Jamaica Queens, Tremaine is now leading the conversation of New York's most renowned street brand ever. This is what we must do to move the needle forward. We are surely seeing a change.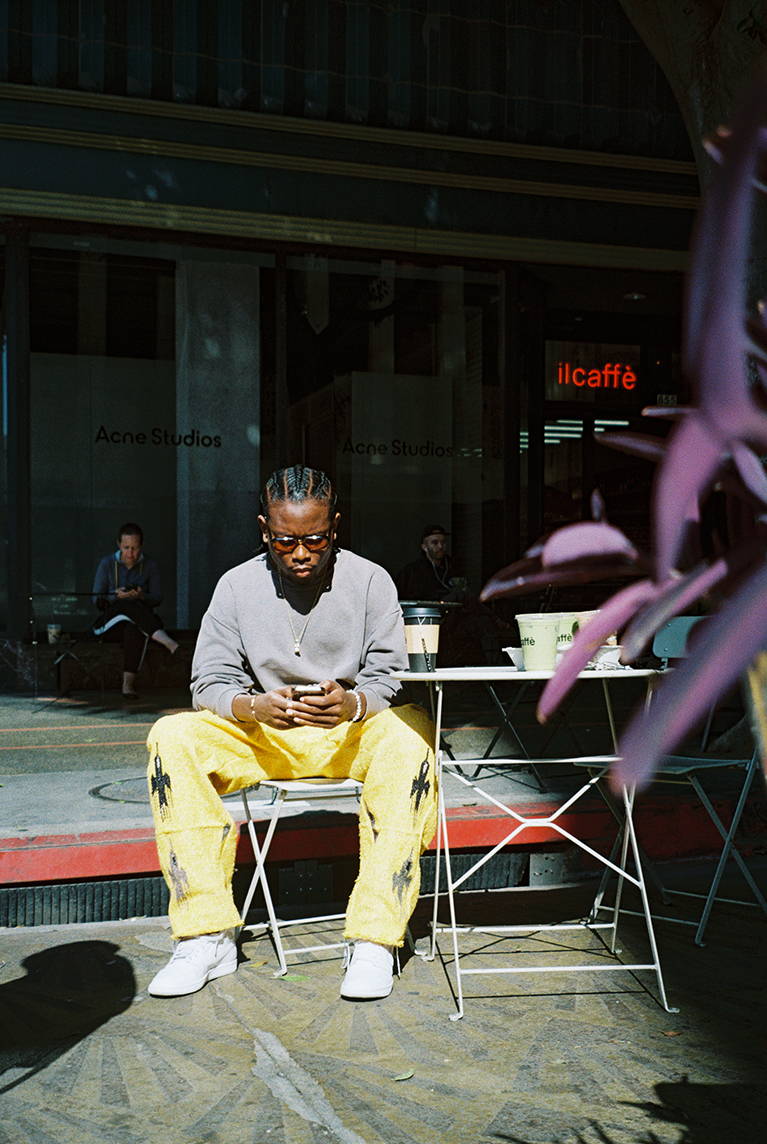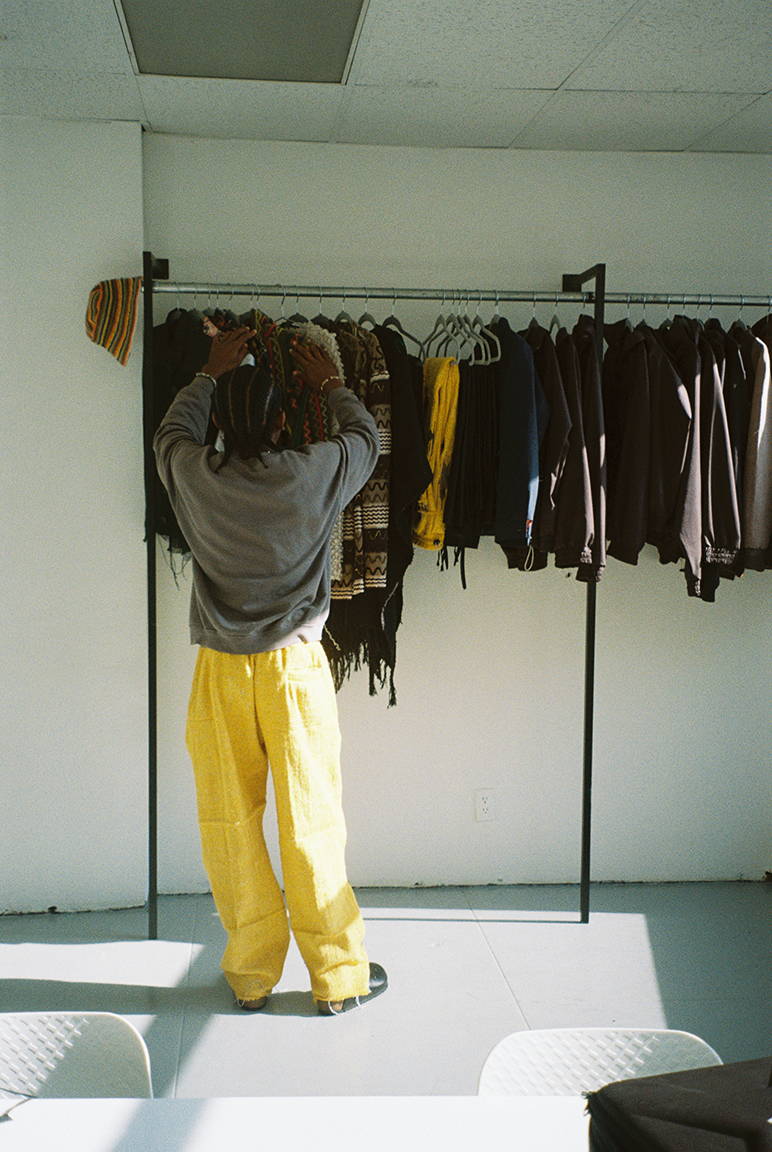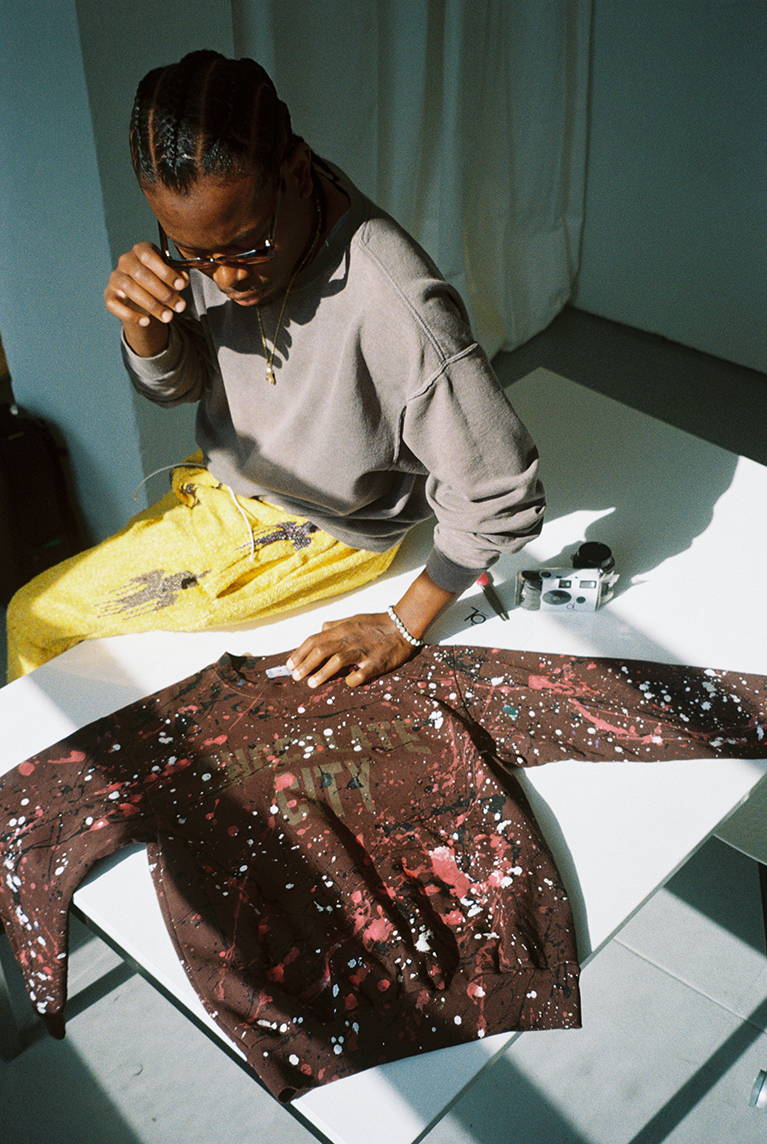 How do you feel OL represents your identity?
I'm a product of my environment, so everything I feel is in parallel with where I'm from. It's an expression of the journey, it's a piece of the DNA that is instilled in me from being a Nigerian-American from DC. I can see the essence of my upbringing in my product, which causes a sense of validation in perspective for me and my work.
Why do you think the Chocolate City graphic has been so popular?
The chocolate city is popular because it's an anchor for people like me, it's becoming a calling card. A combination of where I'm from and where it all started. Thankfully, people take to what we release, which is also a good sign.
How has the brand progressed beyond the graphic tee?
òL is a multifaceted label. The majority of our works are cut and sew pieces. The Chocolate City tees came after a lot of our more formalized pieces. People buy into the story with this item, a unique calling card for our customers who cannot reach our other items. We look to continue to bridge the gap wherever we can and whenever we have a chance to.
Where do you see OL's position in the current marketplace?
òL stands alone, we're a brand that is easily adaptable and we fit into the grand scheme of a wardrobe. I don't focus on our positioning. I think positioning is becoming a lost concept seeing all these major houses chase a more urban look and feel. In the grand scheme of things, we are unique. We're not a company backed by a major house that comes from generational wealth, however, we can play along and be placed in similar conversations. We are an independent brand that paves its way!
If you could could go back and give your 20 year-old
self
any advice, what would it be?
I would reassure my 20 year-old self that you know what you're doing and it all makes sense in the long run, trust your gut.
More pieces to shake up the fashion industry and start bigger conversations!